Our philosophies on breeding are to breed with the standard in mind, but also to have dogs with sweet temperaments, intelligence, and most of all good health.   We are continuing to work towards the betterment of the breed..

Tamara (Couch Potato) and Russell

Web Design & Custom Art Work

Specializing in Dalmatians.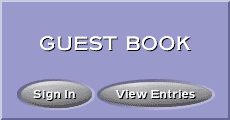 Yeah!!! we won 1st place in the Portola,CA  parade. With our spotted friends.

Home to several AM/INT Champions.  

Kastle Dalmatians are all OFA, Thyroid, Cerf Clear, and BAER Bi-lateral Hearing.  Puppies are all BAER Hearing tested.  Dalmatian Show and Pet quality puppies.

All stud services are only to approved bitches.

Mary Squire, P.O. Box 61794, Reno, NV., 89506  (775)677-1036

Irina, Viktor & Katia pictured at 6 months

Spirit, Viktor & Irina racing in the snow.  I wonder how fast they could pull a sled?